Menu: Adjust - Little Planet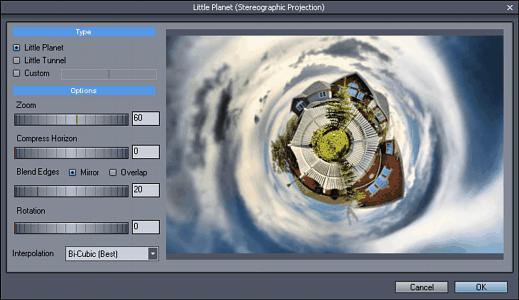 Little Planet is also called Rectangular to Stereographic projection. It is similar to the Rectangular to Polar with different result. This effect will create the so called "little planet" from ordinary landscape or panoramic image.
The image doesn't have to be seamless as the Blend Edge dial can blend the left and right edges together to create virtually seamless image.

It depends on the image which method of blending works best. Here is difference between no blending, Mirror and Overlap:

Tip: It can be also used with various graphics to create unexpected circular patterns.