Get notified about updates
Receive updates, new releases and discount offers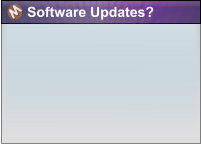 Support Questions and Contact

The registration process is fully automatic and it runs outside our site through the secure Digital River https
servers. The credit card information

never leaves

those servers and remains fully invisible to any third party
(including us).
Most orders are processed without any issue daily but the following is what to do if you encounter a problem.
Processing Orders and Security
What should I expect after ordering?
After you submit your order you should receive e-mail with the serial number or download link as soon as the
credit card processor verifies your order. (Usually within few minutes after order). Paypal orders may take longer.
I didn't receive any e-mail
A common problem is a spam filter in the e-mail client or one set by your Internet provider.
Please search in your client all your mail folders including trash, junk or spam for SWREG words. In most cases
the mail will be there.
In very few cases the order simply didn't go through for a technical reason.
If you have not received an order confirmation email you can check for your order directly:
If you lost your registration code and you still have some info about your order (Order Number, Order Date) you
can request the copy directly:
Updates for all minor
versions are free.
There is no separate update
file, the Trial Version works
also as an update.

We take your
Privacy
Seriously
We will not share or sell

any
of our customers personal
data (including e-mail
address) with any third party.
Multi-Computer Use
Allowed!
You can install and use your
purchased software on all of
your

personal

computers with
the same registration code


You can't use our IOS applications on IOS 11 and we are planning to update them as time permits.