Get notified about our latest news, releases and discount offers.


"Make your videos and images your business




Password Protect and Encrypt your personal media
How MediaCryptor differs from the thousands of other security tools?
•
increased stability of the internal video player when playing corrupted files
•
ability to add animated thumbnails to videos - this can be added automatically or manually from video player. See guide for more info.
•
sort encrypted files by their original name
Latest Version 3.01 (21/01/2019)
•
fix for Windows 10 latest update when the application would not start
•
added create file list in menu tools
Quick View and
Animated Video Thumbnails
(new in v.3)
Fast Thumbnail Preview
of Encrypted Images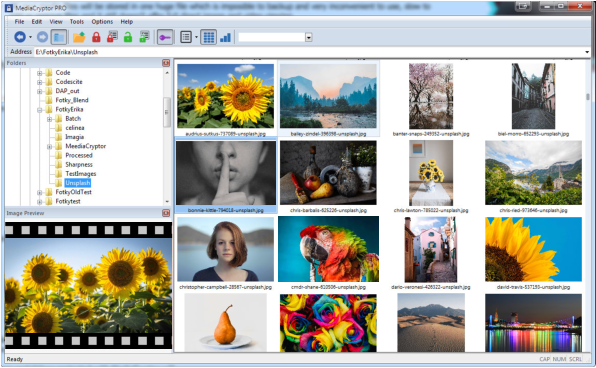 Build-in Video and Audio Player
for Password Protected Files.



Single File
Encryption
MediaCryptor Pros
Whole Disk
Encryption
•
Images and videos need to be decrypted to a
file in order to view or play them, which is not
only inconvenient but it can leave traces on the
host computer
•
Large number of tools don't encrypt the
filenames and they let them telegraph the
content of the encrypted file to the world
•
MediaCryptor can preview the images and videos
from their encrypted form.
•
Beside the file itself MediaCryptor encrypts the
file names as well into a GUID that have nothing
common with the file and cannot be traced back
to any file type
•
Files are protected only if they stay on the
original encrypted disk
•
If you want to copy or backup the files to NAS
or Cloud you need to employ another method
•
As soon as you unlock the disk, the files are
viewable to anyone and anything with access
to your computer and that includes malware
and ransomware
•
MediaCryptor encrypted files are fully portable and
stay encrypted regardless where they are stored
on disk, NAS, USB or cloud
•
In MediaCryptor the files always remain locked
and encrypted to the outside world even at the
same time as you may be viewing them
Container
Encryption
•
All files are stored inside one huge encrypted
container file
•
It is cumbersome to access, backup or upload
such container to cloud or NAS
•
A corruption on small part of the encrypted
container will likely destroy many if not all files
inside
•
MediaCryptor files are each encrypted separately
and remain separate files that are easy to transfer
one by one as normal files
•
MediaCryptor files have an option of recovery block
so even if a small part of a file became corrupted,
the file can still be recovered
Usual Cons

MediaCryptor can run from USB key.
When you purchase the full
installation version you will also
receive a single file portable version.






Usual Method
What' new in version 3
Technical Specs
•
random seeded double chained industry standard encryption
•
zero dependency on external viewers, it has its own image, video, audio and text viewers build-in
•
zero trace image preview, zero trace text and source code editor
•
secure delete of files
•
supports most typical image formats: JPG, PNG, TIFF, PSD, BMP, GIF
•
supports animated GIFs
•
supports most video and audio formats including FLV, MOV and WEBM
•
ability to add parity block for data recovery
•
Windows 7, 8, 10
•
tested over 3 years on terrabytes of video and image files
MediaCryptor is a secure video/audio player and image browser that can password protect and view encrypted videos, audio, images and documents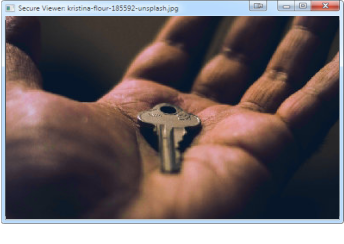 Zero Trace Image Viewer
(+Supports animated GIFs)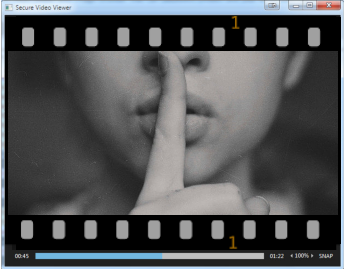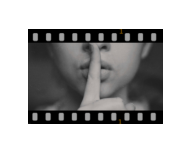 Make your videos and images your business and your business only
MediaCryptor combines the easy way of strong encrypting and password protecting videos, images and documents with the added convenience of viewing and
playing them directly in their encrypted form, which is in a nutshell how it differs from most of other encryption tools.
- and your business only

"