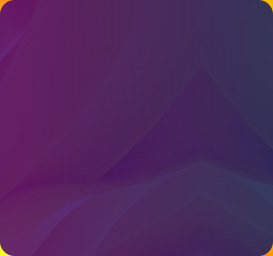 Version 1.0.10
Added 3D HDR Art model
Enhances 3D renders, even partial by removing noise and enhancing color separation
Version 1.0.00
Added settings to limit the output size.
Version 1.0.20
Added 3D Art Simplify model
Simplifies Photos or 3D Rendered images, giving them vector-like look
Version 1.1.00
Added Ai Noise Reduction
Reduces high ISO noise (very effective)
Added option for CPU only processing - no need to have dedicated GPU. Hpwever, the process will be slow
(10x or worse)
If you have two dedicated GPU, now you can select which one you would like to use
Vulcan has been updated to 1.3
Note: We always try to update to the newest Vulcan library - this may improve GPU compatibility over time
Version 1.1.02
- Vulcan updated to 3.1.216, (includes vulcaninfo.exe)
- mouse scroll in the preset list
- some cosmetic changes
Version 1.2.0
- Resolved a case when software would not work due to wrong Microsoft DLL (the symptoms: software wouldn't work in either GPU nor CPU mode)
- Added Batch Processing (Menu Tools)
- some cosmetic changes
-See note about AMD cards.
Version 1.3.0
- Auto Rotate option for JPG image (for example from cell phones)
Added Pixel & Line Art model to enlarge small pixel or line art graphics into 8x larger image with sharp and
clean edges.
Version 1.4.0
- New icon/splash and new images
- Fixed some minor annoyances (if used directly from within DAP, it would select wrong preset, the selection of output folder would not stick sometimes)
New model was added that works a bit similarly to Photo Sharp UHD, and while not as effective, it tries to leave
any noise unaffected. As a bonus it can also enlarge small text and keep it readable.
This is a sort of universal model that works reasonably well on most photos, graphics or even screenshots.

Version 1.5.01
A new model that enlarges images while producing extra sharp edges and it is suitable for
Ai text-to-image generators such as Midjourney, Stable Diffusion or Dall-E
A new clever tool to reframe images, or change image aspect ratios. See more in Tips
or check this youtube video
Note, there was same-day fix from 1.5.00 where the reframe window didn't resize if you resized main application
Version 1.6.01
A brand new HQ model for enlarging Digital Art as well as Ai generated images (Midjourney, Stable Diffusion,
Dall-E). It is trained to produce crisp look without over-smoothing.

Sign up to receive Mediachance newsletter featuring new
announcements and special offers.