We always listen to our users suggestions and so, following your advice, we got into agreement with VSO software to licence their popular CD and DVD burning engine that also flawlessly supports DVD+R9, for users of DVD-lab and DVD-lab PRO for one special price.
DVD+R DL ready
The flexible burning engine of CopyToDVD works with all available drives. Therefore it is compatible with new drives without requiring updates.
This version supports the following formats:
CD-R,
CD-RW,
HD-Burn,
DVD-R,
DVD-RW,
DVD-RAM,
DVD+R,
DVD+RW
DVD+R DL (New Double Layer format).

VSO-Software is among the first to support the double layer format.

CopyToDVD:
Is user friendly and small
Supports any CD or DVD writer
Works under Windows 98/Me/2000/XP/.NET
Free updates
CopyToDVD will reliably create
DVD Video, Single or Dual layer

Hybrid UDF1.02 DVD-Video disc
Data CD/DVD

Multisession CD/DVD
Audio CD


With the DVD-lab and CopyToDVD it is easy. You simply create your compilation in DVD-lab as before, but now you can let it exceeds normal DVD size, up to 8.5GB.
Bring the files from DVD-lab created VIDEO_TS to CopyToDVD, select your DVD-9 ready drive and burn!
That's all, no special tricks, settings or headaches!
VSO Awards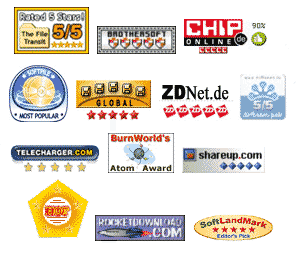 There is a big difference between big software corporation and a small company as Mediachance. We don't have millions to spare for promotions, reviews or awards. But we have to pay our taxes, patent licences and other fees as everybody else.
Please support us, buy our software if you like it and tell your friends
Images on this web-site were captured with UltraSnap and created with Real-DRAW PRO


30th of August.2004
CopyToDVD licensed by Mediachance for DVD-lab users.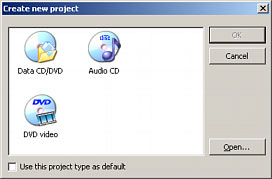 Fully supports Data CD/DVD, Audio CD and DVD Video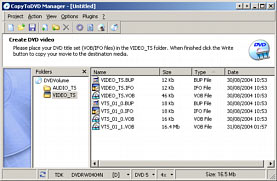 Fast loading and clear interface

Create Hybrid UDF1.02 DVD-Video disc that works on DVD player and PC
Download fully functional Trial Version today and see if it suits your needs.

You have to be registered DVD-lab/PRO user to be eligible for this special price (30% off VSO price) and you have to register through Mediachance.

Buy the software:

Buy CopyToDVD for previous DVD-lab users here.
You have to be DVD-lab users to be eligible for $26 price. Serial code for your DVD-lab will be required during registration.

Your registration is good for all 3.x versions of CopyToDVD. This is exactly the same benefit as you get by buying it directly from VSO, but for special lower price!
Once you register our licenced version of CopyToDVD you can any-time visit VSO Software and check for update, even download their larger 6MB CopyToDVD package (which includes additional non-essential software such as schedulling and media player).

If you see anything interesting on this site which you think would be worth for your friends to know, simply click this button: