DCE AutoEnhance will help you with the time consuming job of adjusting and enhancing many of your daily digital images in a whole new automatic way.
It reads the Exif information from JPG images and then process it accordingly.
Color Cast
Sometimes the day is just amazing. Lots of sun, all around is green. You take the picture, and it is quite good. But just good. It doesn't capture the crispness of the day. The problem is that the camera add a blue cast to the image. You may not see it without the fix, but when you look at the result you should notice the greens are much improved.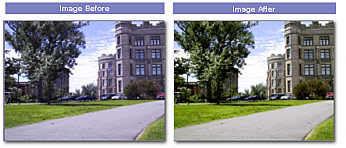 Denoiser - Soft Focus for Portraits
We included a specially developed Portrait Soft De-focus filter with enhancing flesh tones. The skin of your portrait model will become smooth, yet the other details will remain. The skin will even get better tone.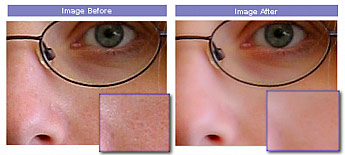 Hot pixels Removal
The CCD of digital cameras naturally suffer from "Hot Pixels". These are white dots which appear on the image after you use a long exposure. The Hot Pixel Removal is attached to a Shutter Speed recorded in the image metadata. That means it will be automatically used only where needed.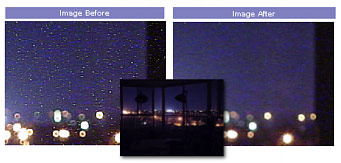 Add Text to the image
You can add a text or even an Exif data such as Date, Time, Model, F-number, Shutter speed or ISO. It makes your images looks professional but also gives you instant overview of the parameters or the date when the shot was taken.