Multi-Keyboard MACROS
With MKM you no longer need to do the finger acrobatics trying to press CTRL+SHIFT+H with one hand while holding stylus, video transport,
mouse or coffee cup in the other. You no longer need to remember cryptic shortcuts and key combinations - just assign them to a single key on
your extra keyboard.
The best part is: you can do all this without buying any special launchpads or controllers. All you need is additional standard keyboard, numerical
pad or Half keyboard! (See FAQ for supported devices)
On Demand Approach
THE ULTIMATE SOLUTION FOR WINDOWS MACROS
A Novel Approach to Keyboard Macros
If you try to use multiple keyboards with Windows machine with the hope that you
can redefine the extra keyboard to do something more useful than just typing, you
would fail. Windows doesn't give you access to the keyboards as separate devices.
Until you install MultiKeyboard Macros.
With MKM you are able to add another

standard

USB or Wireless keyboard to your
computer and turn it instantly into a dedicated shortcut or macro controller,
app/website launchpad, automatic text typewriter and much more without affecting
the functionality of your primary keyboard!
And it is not limited to just adding one more keyboard. You can add as many
keyboards as your desk space allows.
What kind of Macros you can create?
Imagine the possibilities
Multiple Macros across Multiple Keyboards
Volume Discounts
available at the
shopping cart
This keyboard is for Typing
These additional Numerical Keyboards
can be added for Shortcuts and Macros
Minimalistic Approach
…this part will be for Shortcuts and Macros
(Because nobody really uses those keys anyway)
While this part of the keyboard is for Typing…
Keyboard Ninja
This keyboard is for Typing
This Keyboard will be for all my Shortcuts and Macros
(You can use for example WASHI tape to make the keys colorful)
(Numerical Keyboards!? Are they still a thing?… Now their time has finally come!)
Shortcut
Pressing a key will fire a simple shortcut such
as CTRL+C
Complex Macros
An infinite combination of Shortcuts, Keys,
Text typing, Pauses…You can even add a
Mouse click for apps that have only buttons.
Type a Text
Pressing a key will type a text for you that you
need often, like greetings, signature, address
etc…
Now you can add a keyboard Macro recorder
to any of your Windows application with Quick
Macro Record function.
Pressing Play key will then play that recorded
macro back in your app. You can even save it
for later. The sky is the limit!
Keyboard Macro Recorder and Player
Launch Application
Launch Applications or open often used
documents by pressing a single key.
Open Web Page or Folder
Open your favorite web page, open a local
folder, open folder on NAS or a shared
network storage. All with just a single key.
Setup and Basics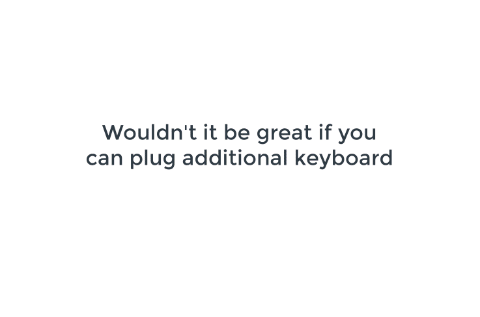 Sign up to receive Mediachance newsletter
featuring new announcements and special offers.